To install Forex Tester 2, download setup.exe from Download webpage by clicking on the large green "Download now" button (or use the alternative link for downloading).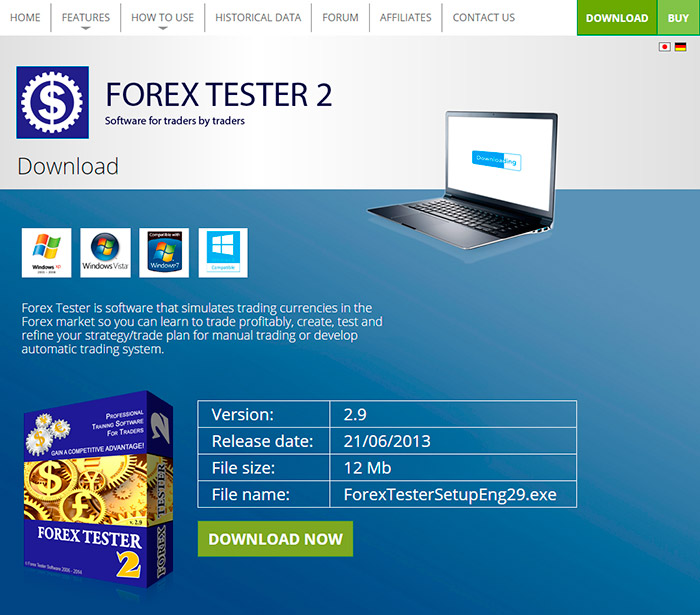 Click "Run" to confirm opening setup.exe immediately after downloading.
Please wait until setup.exe will be downloaded. Click "Run" if the Security Warning appears.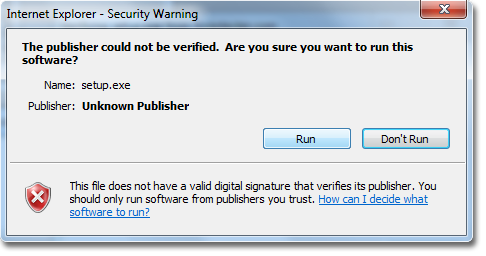 Setup.exe is downloaded and launched, click "Next".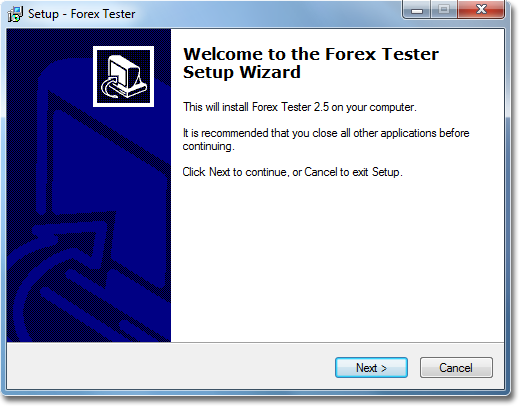 Please read and confirm the End-User License Agreement, then click "Next".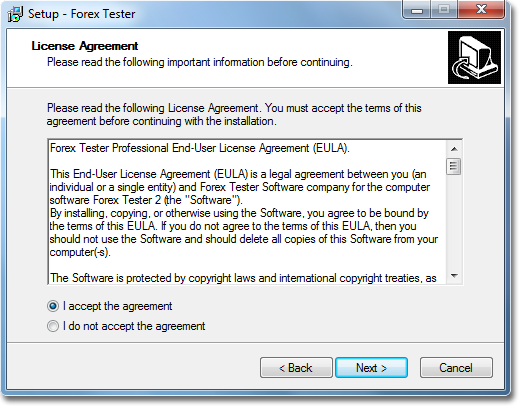 We urgently recommend to install Forex Tester 2 into the default location to the folder C:\ForexTester2. If you install Forex Tester to C:\Program Files\ folder - it will not work under Windows Vista and Windows 7 because of the security issues in these operation systems. Click "Next".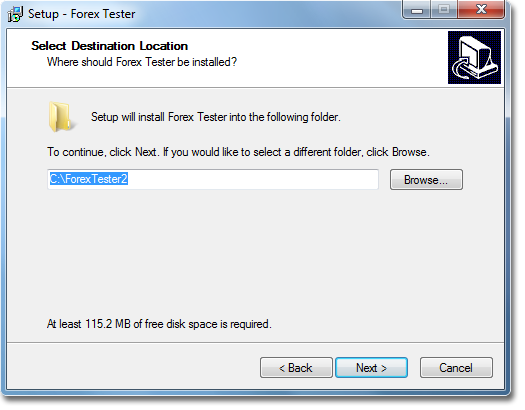 Select the Start Menu Folder and click "Next".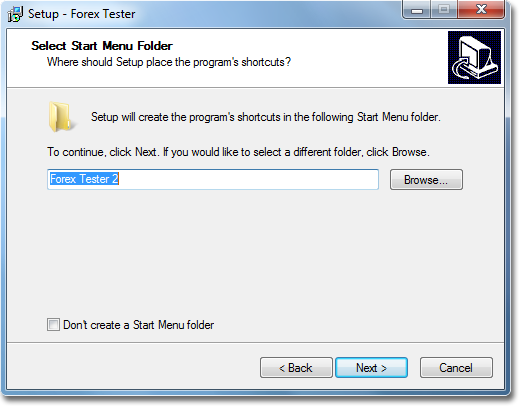 For easier access create a desktop icon and click "Next".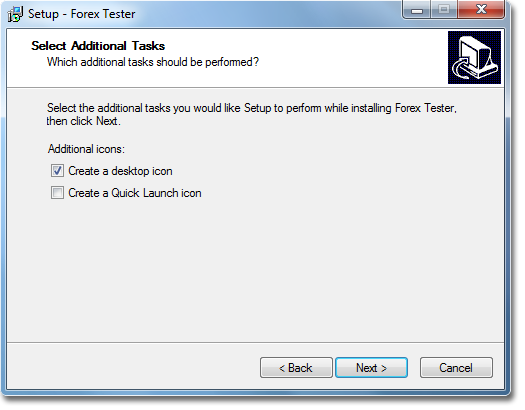 Check that all settings are correct and click "Install".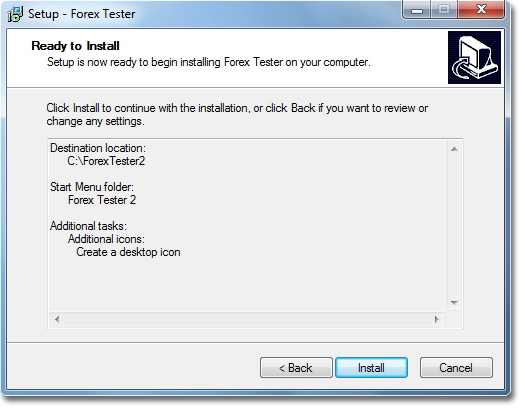 Forex Tester 2 is being installed on your computer, please wait. After installation was completed, check the box to launch Forex Tester 2 immediately or uncheck to run later, click "Finish".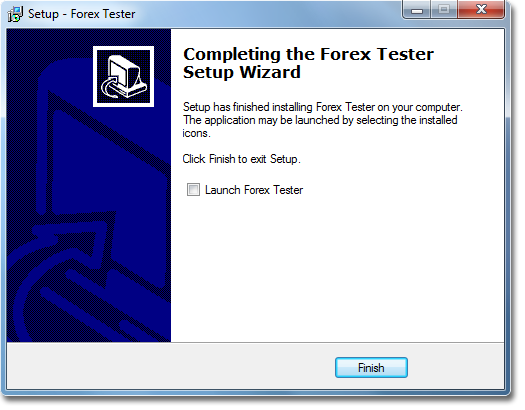 You will see this icon at your desktop if you have chosen this option during the installation.